SGI Canada Newsletter, No. 88 - September 22, 2023
September 22, 2023
SGI Canada Newsletter
Issue no. 88
September 22, 2023
Welcome to the 88th issue of the SGI Canada Newsletter, a bi-weekly summary of news, upcoming events and encouragement. If you are not subscribing to the SGI Canada Newsletter, you may do so by clicking on the button below. Subscriptions are free of charge, and the SGI Canada Newsletter will be emailed directly to you.
Encouragement
SGI President Daisaku Ikeda's message: "Spreading the Light of Human Revolution to Change the Destiny of Humankind"
President Ikeda sent a message to the 15th Soka Gakkai Headquarters Leaders Meeting toward Centennial 2030, held in conjunction with the SGI Youth Training Course, at the Toda Memorial Auditorium in Sugamo, Tokyo, on September 2, 2023. Youth leaders from 44 countries and territories (including Canada) attended the meeting.
During the meeting, President Ikeda shared three calligraphic works that he had written. In this excerpt, he talks about the second work:
Next is the calligraphy reading "Great Compassion."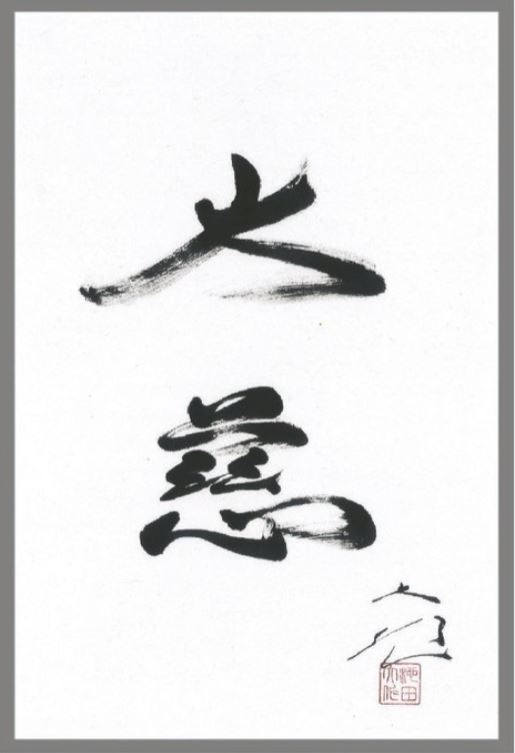 In "On Repaying Debts of Gratitude," Nichiren Daishonin writes: "If Nichiren's compassion is truly great and encompassing, Nam-myoho-renge-kyo will spread for ten thousand years and more, for all eternity" (WND-1, 736). In The Record of the Orally Transmitted Teachings, he says: "'Great compassion' is like the mercy and compassion that a mother feels for her child. At present it is the mercy and compassion of Nichiren and his followers" (OTT, 43).

No one embodies this great compassion inherited from the Daishonin more deeply or warmly than the women of Soka. Therefore, our movement for kosen-rufu through the compassionate propagation of the Mystic Law will forever flow on unimpeded.

In our society where so many suffer the cold and desolation of loneliness, let us follow the lead of our united women's and young women's division members in reaching out to others in dialogue with courage that is synonymous with compassion, based on compassionate prayer as the wellspring of wisdom. By doing so, let's expand across the globe the Soka family's bright and hope-filled realm that exemplifies a culture of peace.
The complete message will be available in the November 2023 New Century.
News
Youth Division General Meetings this weekend!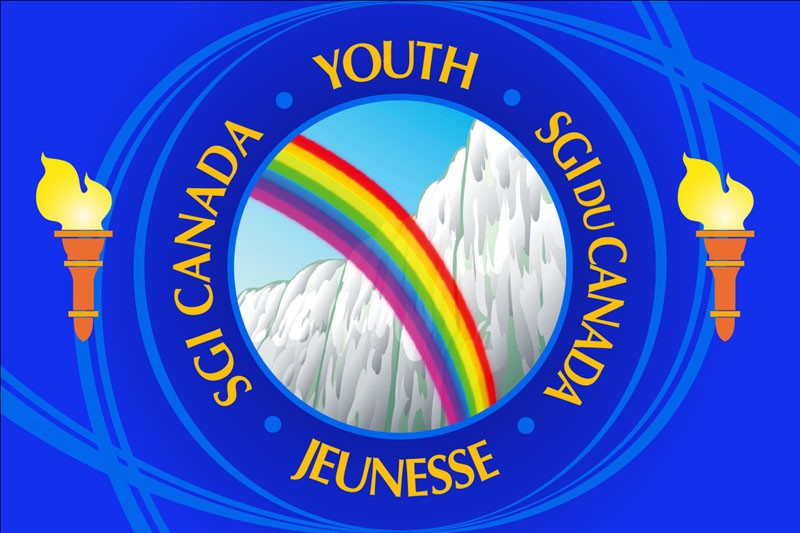 To commemorate the 30th anniversary of President Ikeda's 1993 visit to Canada, youth general meetings will be held in most areas across the country this weekend. The event will be a united effort for the entire youth division including all youth division, student division, young phoenix group members, and guests. Please contact your local leaders for details of the meeting in your area.
INTRODUCTORY EXAM STUDY MATERIAL NOW AVAILABLE IN ONLINE BOOKSTORE
A printed booklet of the "Basics of Nichiren Buddhism in the New Era for Worldwide Kosen-rufu" study material is now available (in English, French and Chinese) through the online bookstore at https://sgicanada.myshopify.com
You can also obtain a pdf document of the study material from your district leaders.
Registrations are continuing for the Introductory Study Exam, which will be held on Sunday, October 29. The exam is intended for new members or anyone who did not write the 2019 SGI Canada Basics exam; youth and Future Division members; and interested friends. Please note that some young children may find the study material difficult to read. You do not have to be an SGI Canada member in order to take the exam.
To register for the exam, simply complete the short form at:
https://www.sgicanada.org/activities/sgi-canada-introductory-exam-2023
You can also use the QR code below by pointing the camera of your smartphone at it and tapping the "Open website" message that appears on your screen.
Upcoming events
SGI Canada Day Commemorative Meetings on October 1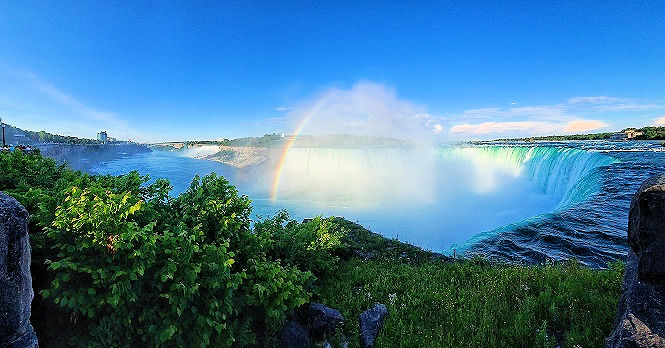 SGI Canada Day celebrates the first visit of President Ikeda to Canada in 1960, and this year's Commemorative Meeting also falls on the 30th anniversary of President Ikeda's third visit in 1993.
From the very beginning of kosen-rufu in Canada, President Ikeda has continued to encourage and guide us every step of the way. In 2022, he presented SGI Canada with three mottoes that express his confidence in all of us:
Canada, courageous and true to the great vow for kosen-rufu

Canada, united and fostering an endless stream of capable individuals

Canada, ever-advancing and blazing with hope
The SGI Canada Special Fund is an opportunity to contribute directly to the kosen-rufu movement in Canada. Members can contribute at any time through their SGI Canada online portal account (by credit card or debit card) at https://sgicinfo.org/portal/login or by mailing a cheque to SGI Canada at: 2050 Dufferin St, Toronto, ON. M6E 3R6.
Monthly contributions from a chequing account can also be made by completing a Pre-Authorized Payment (PAP) form available from district leaders.
Thank you so much for your sincere dedication and for your support in every way for the advancement of kosen-rufu in Canada!
We hope you found this newsletter beneficial. Please email your questions or comments to contact@sgicanada.org. Please note that the next SGI Canada Newsletter will appear on October 6, 2023. See you then!