Community Activities

Exhibitions
SGI Canada has various exhibitions available for use in communities, organizations and schools.
*There is no charge for exhibition showings or school presentations provided by SGI Canada.
Everything You Treasure: A World Free of Nuclear Weapons
Anti-nuclear Weapons Exhibition: "Toward a World Free From Nuclear Weapons: From a Culture of Violence to a Culture of Peace"
People's Decade for Nuclear Abolition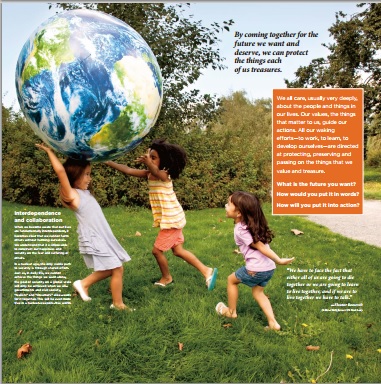 Seeds of Hope: Visions of sustainability, steps toward change
"Seeds of Hope" Exhibition Activity Pack; Learn, Reflect, Empower
Seeds of Change: The Earth Charter and Human Potential
A Proposal on Education for a Sustainable Future
A Quiet Revolution
Cultural Diversity
Local Initiatives
School Presentations
Representatives of SGI Canada are available for school presentations. Material can be tailored to any age group, from elementary, junior high, high school and post secondary level. Topics may include:
Youth Empowerment
Community Engagement
Peace and Disarmament
Sustainable Development
Buddhist Philosophy
Humanistic Education
All of the above SGI exhibitions are available to be shown in schools, in partnership with SGI Canada.