Pushing Limits and Having Big Dreams
February 3, 2016
Featured in the October issue of SOKA magazine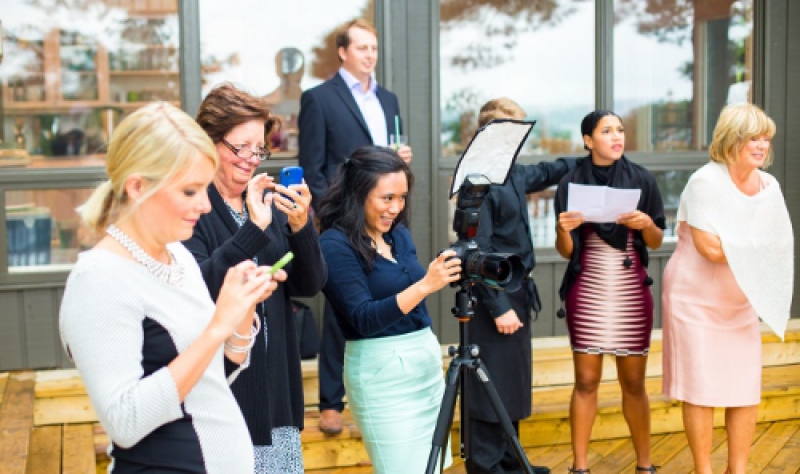 I started practising Nichiren Buddhism when I first came to Canada in 2008, after quitting my job in Australia and moving here on my own. I struggled financially, as it was diffcult to find a job during the global financial crisis. I was 22 years old and I didn't know anybody. My family at home in Australia were worried that I had made a reckless decision. My parents have always been strong practitioners all my life but I had always refused to listen to them and I wouldn't try chanting.
However, suddenly I didn't know what else I could do at home by myself except to chant. I was amazed to experience many benefits very quickly. I grew more confident and more determined, and I soon found a job, just as I had wanted. I experienced countless benefits through encouraging and supporting the youth in my chapter. Despite coming to Canada with very little money, I was able to afford to purchase my dream condo right in the heart of downtown Toronto on my own within two years. However, after working in the financial industry for a number of years, I soon realized that I didn't want to continue doing it for the rest of my life. I thought, "Wouldn't it be great to wake up and love going to work?" I felt stuck at my job and didn't know what I wanted to do. I chanted to find clarity—what is my mission and how can I achieve this through my job? I wanted to be able to find fulfilment and satisfaction by contributing to something that I truly valued every single day.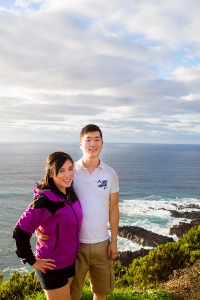 My fiancé suggested that I explore photography, my beloved hobby. As I continued to chant, I became inspired with wedding photos. Although I didn't know the people in the photos, I could still feel such love, joy and happiness captured in those shots. The more I looked into it, the more I knew it was something I wanted to do. I wanted to create something that would touch people's lives and hearts. But of course, I knew changing my career to a fulltime career in wedding photography would be challenging. I had no education or professional experience in photography, or in starting a business. Additionally both the wedding and photography industry are extremely competitive, and I didn't even have a portfolio. Some people would say to me: "Why would you want to quit your stable job? It's so risky!" But there is a saying: "If no one is laughing at your dreams then you're not dreaming big enough." When we study Nichiren Buddhism, we learn that we have unlimited potential and that we can achieve anything. SGI President Daisaku Ikeda writes:
When you devote your life to achieving your goal, you will not be bothered by shallow criticism." (For Today & Tomorrow, p. 189)
When we limit ourselves with low expectations, the growth of the tree of happiness ceases. The power of growth, of improvement, the power to overcome all stagnation and break through every obstacle and transform a barren wasteland into a verdant field—that unstoppable power of hope resides right within your own heart. (www.ikedaquotes.org)

I knew I owed it to myself to dream big, focus on those dreams, and never limit myself. Starting my own business proved to be quite challenging, as I had to be an expert in marketing, web design, graphic design, legal, accounting and business, but I had little
experience and knowledge in any of these areas. I began teaching myself everything I could about both wedding photography and starting my own business. I used every free resource I could find, because I had to save as much as I could for the photography equipment, which was expensive. I found myself working on my business every moment I could, and even until very late at night. I started to get burned out. I often read this quote by President Ikeda that kept me going: Certainly there will be times when you wish you had more spending money, more time to sleep and more time for fun and recreation. You may feel restricted now, but you should consider your current situation as the perfect set of circumstances for your growth. Within the restrictions that define your present existence, the only thing to do is to discipline yourself and head in the direction of growth and self-improvement. (Buddhism Day by Day, p. 199)
I knew that I had to quit complaining and grow as much as I could. I participated in as many SGI activities as I could while growing my skill set as a photographer by photographing for NEW CENTURY and SOKA magazines, and for the SGI Canada website. I volunteered my time to the publicity team which promoted SGI public seminars in libraries and as well as being a speaker. As the young women's chapter leader in Lakeview Chapter, I encouraged many young women in my area and helped foster future leaders. I also helped out in the young women' s Maple Leaf Group by working behind the scenes to support events and train other members in the group. I also had the opportunity to support SGI Canada Caledon Conferences as a member of the communication centre staff, to ensure the smooth running of the conference.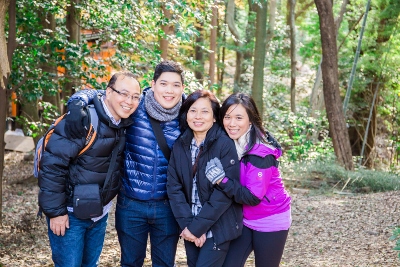 In my first year as a photographer in 2014, I had a goal of booking 10 weddings, which is a pretty huge goal from not even having one photo in a portfolio. I ended up booking 22 weddings. Furthermore, I won the "WeddingWire Couple's Choice Award," which put me in the top five per cent of vendors in the whole country. I also ended up winning the "Two Bright Lights Editor's Choice Award" for being in the top five per cent of photographers who were featured in wedding publications the most, which also included top wedding magazines. I was also recognized by a number of wedding venues in Toronto, who put me on their recommended list. One of the premier venues invited me to showcase my work at their annual bridal show. It turned out that only select vendors were invited—all of which were well known vendors and had more than 10-15 years' experience. Everyone was so surprised to learn that I had only been in business for one year.
While I am very proud of my achievements, I feel the most satisfaction knowing that I can create joy in people's lives by doing what I love. I've had so many people write me letters to tell me how thankful they are for my work, which they will cherish for a long time. I feel that I have finally found my mission, which is to make people happy through my work, and to inspire others to achieve their own dreams.
Every wedding teaches me so much about love, life and family, and I am so grateful to be the one to capture it all. Because I put the happiness of my clients first, I have never had the need to advertise, and in my second year I was completely booked with over 30 weddings. Some of these weddings have given me the opportunity to travel to beautiful places such as Muskoka in Ontario, Niagara and even Australia. I am so grateful because it is just like what I had wanted—to have a job so I could travel and even be able to go home to Australia more often.
Last summer, my fiancé and I bought a house in downtown Toronto close to the beach, where I could feel at home. I also took on the responsibility as the young women's leader in East York District, and I am deeply committed to holding weekly group chanting sessions in our home, toward the victory and expansion of the groups in the district. When I look back I realize how beautifully mystic my journey was. It was definitely hard work and a struggle, but overall everything fell into place smoothly. I know that this happened because I always looked to create value in people's lives as my goal first and foremost.
President Ikeda writes: Effort and hard work construct the bridge that connects your dreams to reality. Those who make steady efforts are full of hope. And hope, in turn, arises from steady efforts. Embrace your dreams and advance as far as they can take you. (www.ikedaquotes.org) Because we have this practice, I am confident we can all achieve our dreams, no matter what they are. ∞
Samantha Ong works as a photographer and is a young women's leader in East York District. She lives with her fiancé,
Elliott, in Toronto.