SGI Canada Newsletter, No. 78 - May 5, 2023
May 5, 2023
SGI Canada Newsletter
Issue no. 78
May 5, 2023
Welcome to the 78th issue of the SGI Canada Newsletter, a bi-weekly summary of news, upcoming events and encouragement. If you are not subscribing to the SGI Canada Newsletter, you may do so by clicking on the button below. Subscriptions are free of charge, and the SGI Canada Newsletter will be emailed directly to you.
Encouragement
SGI President Daisaku Ikeda's poems for May 3
President Ikeda composed the following poems in celebration of May 3, 2023—Soka Gakkai Day and the 35th anniversary of Soka Gakkai Mothers Day.
Crossing mountains and rivers,

sharing hardships and joys

on our journey of kosen-rufu,

we celebrate the glorious triumph

of mentor and disciple on May 3!

*

The smiles of the women of Soka,

mothers of kosen-rufu,

brimming with supreme compassion,

create an oasis of life

and a wellspring of peace.

*

To proudly ring the Seven Bells

now and in the future,

young champions of

the Bodhisattvas of the Earth

come forward and stride to victory!
(Translated from the May 3, 2023, issue of the Seikyo Shimbun, the Soka Gakkai daily newspaper)
News
SGI President Urges G7 Leaders to Move toward "No First Use" of Nuclear Weapons at Hiroshima Summit
On April 27, 2023, SGI President Daisaku Ikeda issued a statement calling on the leaders of the G7 countries meeting in Hiroshima from May 19–21 to take bold steps toward resolving the conflict in Ukraine and guarantee the security of all humanity by taking the lead in discussions on pledges of No First Use of nuclear weapons.
…
President Ikeda states: "As the G7 leaders revisit the actual consequences of a nuclear weapon detonation and the bitter lessons of the nuclear era, I urge that they initiate earnest deliberations on making pledges of No First Use so that their shared recognition of the inadmissible nature of nuclear weapons can find expression in changed policies."

…

Regarding Ukraine, Mr. Ikeda urges that the Hiroshima Summit should provide a "prescription for hope" by working for an immediate cessation of attacks on civilian infrastructure and developing concrete plans for negotiations that will lead to a cessation of hostilities.
(Excerpted from www.daisakuikeda.org)
The full statement is available in English at https://www.daisakuikeda.org/.
We'd like to see you!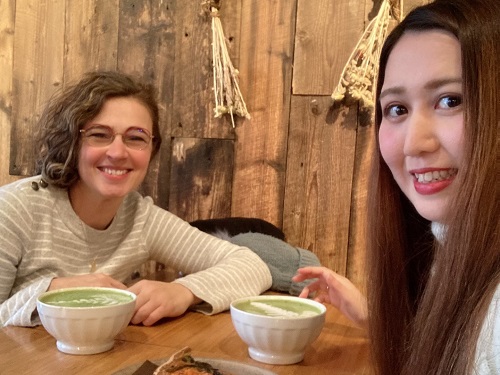 Have you been having visits with other members recently? We'd love to see your photos of your visits with individual members or small numbers of members (in keeping with the SGI Canada recommendations published in Newsletter #74 on March 10).
If you submit your photos to SGI Canada, your photos may be used in upcoming editions of our magazines. Your photos should be:
High-resolution (at least 1 MB in size)
Sent as attachments to an email (rather than copied into the body of the email)
Emailed to publications@sgicanada.org
We look forward to seeing your faces!
Debit cards now accepted for subscriptions and contributions
It is now possible to pay for a subscription or make a donation by using a bank debit card, Google Pay or Apple Pay. When the Online Portal requests payment information, simply enter the details of your debit card, Google Pay card or Apple Pay card where you would normally enter your credit card information.
SGI Canada Special Fund
The SGI Canada Special Fund is an opportunity to contribute directly to the kosen-rufu movement in Canada. Thank you so much for your sincere dedication and your support in every way for the advancement of kosen-rufu in Canada!
Contributions to the SGI Canada Special Fund can be made any time.
To contribute to the SGI Canada Special Fund, you may do so by using one of the following two options:
Online donation
You can contribute online through the SGI Canada online portal at https://sgicinfo.org/portal/login
If you have already set up an online account, simply sign in and click on Donations.
If you have not yet set up an online account, it is very easy to do so:
Go to the SGI Canada website at www.sgicanada.org and click on the Online Portal button near the top right corner of your screen.
Click on I have not created an online account and then Submit.
Fill out the personal information fields and click on Submit.
You will receive an email from accounting@sgicinfo.org . The email will confirm your username and password (which you can change once you log into the site the first time). For assistance with setting up your account, please contact support@sgicinfo.org .
Once your username and password have been confirmed, you will be able to log into the online portal from the SGI Canada website at any time.
Donation by cheque, money order or bank draft
You can also contribute by mailing a cheque, money order or bank draft to SGI Canada.
Please make your cheque, money order or bank draft payable to "SGI Canada".
Please include a completed SGI Canada Special Fund Receipt if you have one (a digital copy is available from your district leader). If you do not have a receipt, you can simply write your information (name, district, chapter, area and region) on a sheet of paper and include it with your cheque.
Please mail all cheques, money orders and bank drafts, with attached forms, to SGI Canada at:
SGI Canada
2050 Dufferin Street
Toronto, ON M6E 3R6
Contributions through the online portal or by cheque, money order or bank draft can be made at any time. Unfortunately, we are currently unable to receive cash donations, or donations by electronic transfer.
We deeply appreciate your courageous efforts to support and encourage your fellow members, families and friends. Thank you very much!
We hope you found this newsletter beneficial. Please email your questions or comments to contact@sgicanada.org. Please note that the next SGI Canada Newsletter will appear on May 19, 2023. See you then!