SGI Canada Newsletter, No. 77 - April 21, 2023
April 21, 2023
SGI Canada Newsletter
Issue no. 77
April 21, 2023
Welcome to the 77th issue of the SGI Canada Newsletter, a bi-weekly summary of news, upcoming events and encouragement. If you are not subscribing to the SGI Canada Newsletter, you may do so by clicking on the button below. Subscriptions are free of charge, and the SGI Canada Newsletter will be emailed directly to you.
Encouragement
SGI President Daisaku Ikeda's editorial: "Sending Forth a Refreshing Breeze of Encouragement"
In his May editorial in the Daibyakurenge study magazine, SGI President Ikeda emphasizes the power of dialogue and encouragement:
All of you, my treasured fellow members, engage in dialogue throughout the four seasons to realize Nichiren Daishonin's ideal of "establishing the correct teaching for the peace of the land." You embody the principle that "where there is unseen virtue, there will be visible reward" (WND-1, 907). I know each of you will celebrate Soka Gakkai Day on May 3 in triumph. I have not the slightest doubt that the Buddha of the Latter Day of the Law applauds you wholeheartedly. You are certain to enjoy immeasurable benefits.

In the conclusion to his treatise "On Establishing the Correct Teaching for the Peace of the Land," Nichiren Daishonin states:

You must quickly reform the tenets that you hold in your heart and embrace the one true vehicle [for attaining Buddhahood], the single good doctrine [of the Lotus Sutra]. If you do so, then the threefold world will become the Buddha land, and how could a Buddha land ever decline? The regions in the ten directions will all become treasure realms, and how could a treasure realm ever suffer harm? (WND-1, 25)

Who is forging ahead steadily but surely to actualize this transformation of our world? It is you, our members working together at the district level. Day by day and month after month, you are sowing the seeds of the Mystic Law in the life of one person after another in your local communities where you have built connections. Through these efforts, you are creating an ever-expanding and eternally thriving Buddha realm, an indestructible treasure land.

In a passage from the "Expedient Means'' chapter of the Lotus Sutra that we recite during morning and evening gongyo, it states: "Their words are soft and gentle and can delight the hearts of the assembly"[1] (LSOC2, 57). Words of encouragement filled with warmth and kindness delight people's hearts and lead them to happiness. This is the realm of the Mystic Law and our Soka Gakkai districts.

Today more than ever people's hearts crave such "soft and gentle" words and warm encouragement.

[1] In gongyo, the passage reads: "Gonji nyunan. Ekka shushin."
The full editorial will be published in the June 2023 New Century.
News
We'd like to see you!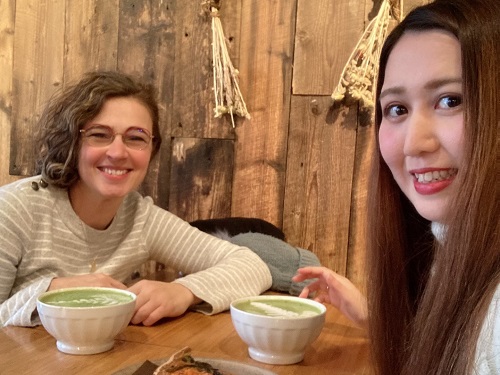 Have you been having visits with other members recently? We'd love to see your photos of your visits with individual members or small numbers of members (in keeping with the SGI Canada recommendations published in Newsletter #74 on March 10).
If you submit your photos to SGI Canada, your photos may be used in upcoming editions of our magazines. Your photos should be:
High-resolution (at least 1 MB in size)
Sent as attachments to an email (rather than copied into the body of the email)
Emailed to publications@sgicanada.org
We look forward to seeing your faces!
Debit cards now accepted for subscriptions and contributions made online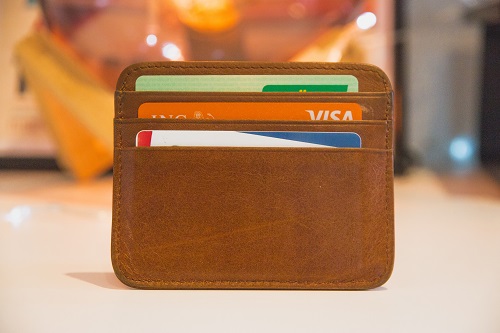 It is now possible to pay for a subscription or make a donation by using a bank debit card, Google Pay or Apple Pay. When the Online Portal requests payment information, simply enter the details of your debit card, Google Pay card or Apple Pay card where you would normally enter your credit card information.
SGI Canada Special Fund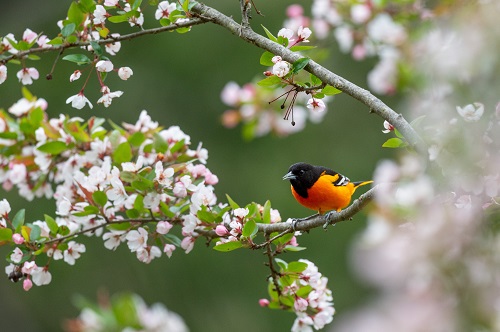 The SGI Canada Special Fund is an opportunity to contribute directly to the kosen-rufu movement in Canada. Thank you so much for your sincere dedication and your support in every way for the advancement of kosen-rufu in Canada!
Contributions to the SGI Canada Special Fund can be made before and after May 1.
To contribute to the SGI Canada Special Fund, you may do so by using one of the following two options:
Online donation
You can contribute online through the SGI Canada online portal at https://sgicinfo.org/portal/login
If you have already set up an online account, simply sign in and click on Donations.
If you have not yet set up an online account, it is very easy to do so:
Go to the SGI Canada website at www.sgicanada.org and click on the Online Portal button near the top right corner of your screen.
Click on I have not created an online account and then Submit.
Fill out the personal information fields and click on Submit.
You will receive an email from accounting@sgicinfo.org . The email will confirm your username and password (which you can change once you log into the site the first time). For assistance with setting up your account, please contact support@sgicinfo.org .
Once your username and password have been confirmed, you will be able to log into the online portal from the SGI Canada website at any time.
Donation by cheque, money order or bank draft
You can also contribute by mailing a cheque, money order or bank draft to SGI Canada.
Please make your cheque, money order or bank draft payable to "SGI Canada".
Please include a completed SGI Canada Special Fund Receipt if you have one (a digital copy is available from your district leader). If you do not have a receipt, you can simply write your information (name, district, chapter, area and region) on a sheet of paper and include it with your cheque.
Please mail all cheques, money orders and bank drafts, with attached forms, to SGI Canada at:
SGI Canada
2050 Dufferin Street
Toronto, ON M6E 3R6
Contributions through the online portal or by cheque, money order or bank draft can be made at any time. Unfortunately, we are currently unable to receive cash donations, or donations by electronic transfer.
We deeply appreciate your courageous efforts to support and encourage your fellow members, families and friends. Thank you very much!
We hope you found this newsletter beneficial. Please email your questions or comments to contact@sgicanada.org. Please note that the next SGI Canada Newsletter will appear on May 5, 2023. See you then!