SGI Canada Newsletter, No. 44 - January 21, 2022
January 21, 2022
SGI Canada Newsletter
Issue no. 44
January 21, 2022
Welcome to the 44th issue of the SGI Canada Newsletter, a bi-weekly summary of news, upcoming events and encouragement. If you are not subscribing to the SGI Canada Newsletter, you may do so by clicking on the button below. Subscriptions are free of charge, and the SGI Canada Newsletter will be emailed directly to you.
Encouragement
SGI President Ikeda's message to the 6th Headquarters Leaders Meeting: "Enfolding Our Planet in the Boundless Benefit of the Mystic Law"
In his message to the 6th Soka Gakkai Headquarters Leaders Meeting toward Centennial 2030, celebrating the start of the Year of Youth and Dynamic Progress, held at the Toda Memorial Auditorium in Sugamo, Tokyo, on January 8, 2022, SGI President Daisaku Ikeda congratulates members everywhere for their efforts:

Our Soka family throughout Japan and the world has made an exuberant and energetic start to the new year! With our youthful Bodhisattvas of the Earth in the lead, our members everywhere have set forth to achieve fresh dynamic progress in our movement for "kosen-rufu through the compassionate propagation of the great Law"—for the happiness and peace of all humanity.

I am certain that Nichiren Daishonin, the Buddha of the Latter Day of the Law, is applauding and praising all of you in this landmark 770th anniversary year of the establishment of his teaching.

I would like to share with you, my precious fellow members, some words of encouragement the Daishonin sent to his youthful disciple Nanjo Tokimitsu at the start of the new year in 1280: "Just as flowers open up and bear fruit, just as the moon appears and invariably grows full, just as a lamp becomes brighter when oil is added, and just as plants and trees flourish with rain, so will human beings never fail to prosper when they make good causes" (WND-1, 1013).
SGI President Ikeda's Editorial: "Like the Moon Shining Brightly in the Cold of Winter"
SGI President Daisaku Ikeda uses his February editorial for Daibyakurenge (the Soka Gakkai study magazine), to speak of the famous February Campaign, which marks its 70th anniversary in February this year:
In the February Campaign of 1952—the year we celebrated the 700th anniversary of the Daishonin's establishment of his teaching—I rose into action with a vow to repay my debt of gratitude. I was convinced that the time had come to spread the great light of Nichiren Buddhism, which I had learned about from my mentor, so that it could brightly illuminate this corrupt age.

This was in the period when the scars of war were still fresh in Japan, and people were struggling with serious economic hardship, illness, and other challenges. Many were confronted with truly harsh obstacles of destiny.

I had just been appointed an adviser to Tokyo's Kamata Chapter, and with the firm prayer that I would see every single member there become happy through the great power and benefit of the Mystic Law, I called out: "As President Toda's disciples, let's use this campaign to make a breakthrough in our personal problems and each show actual proof of changing our destiny!"

They responded with determination and, through challenging themselves in chanting daimoku and telling others about the Daishonin's teachings, transformed themselves into courageous, active Bodhisattvas of the Earth. As the momentum of their efforts to reach out to others grew, they happily shared experiences of overcoming illness, unemployment, and other difficulties through their Buddhist faith and practice. This chain reaction of benefit and joy resulted in the record achievement of introducing Nichiren Buddhism to 201 new households in a single month. It created a breakthrough for the realization of my mentor's cherished wish [of achieving a membership of 750,000 households].

I fondly recall that our organization in ever-victorious Kansai also made its start around this inspiring time.

With faith based on the spirit of oneness of mentor and disciple, there is no barrier or obstacle that we cannot surmount.
News
SGI Canada Online Bookstore features items for guests and new members
The SGI Canada Online Bookstore carries everything that your guests and new members need – from Nam-myoho-renge-kyo cards and gongyo books to introductory booklets and butsudans. Shipping is available to any part of Canada.
New arrivals in the Bookstore include:
La Nouvelle Révolution Humaine 30 - parties 1 et 2
Shine Like The Morning Sun: Essays for Women
Large sandalwood prayer beads
Hoju incense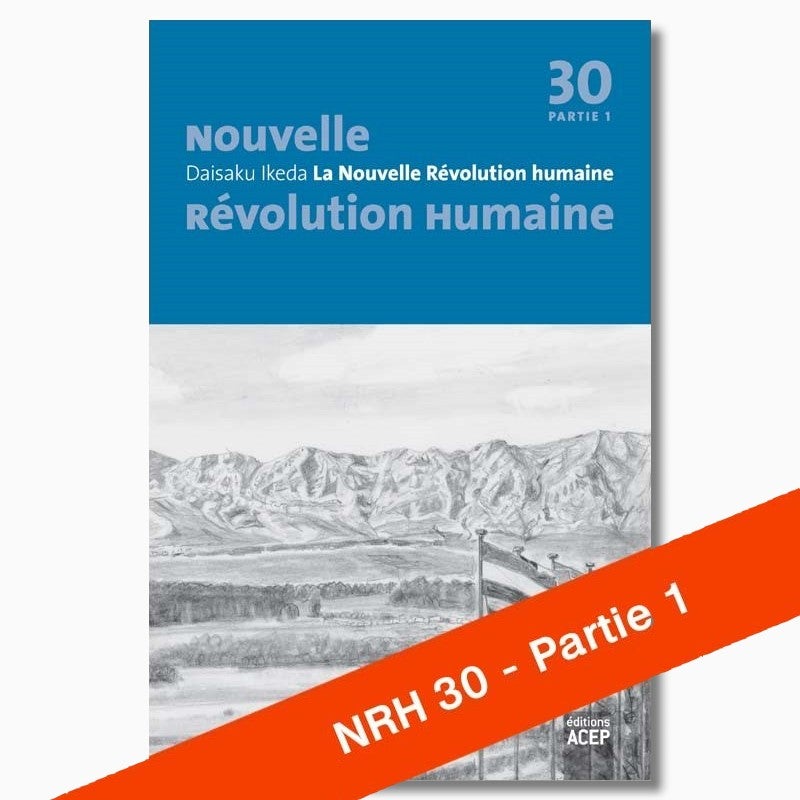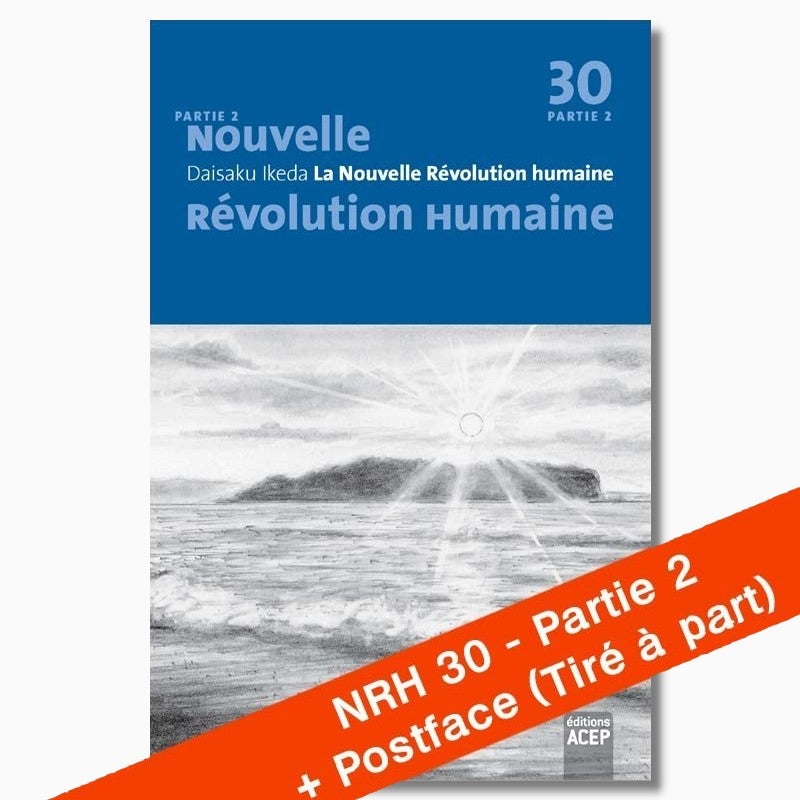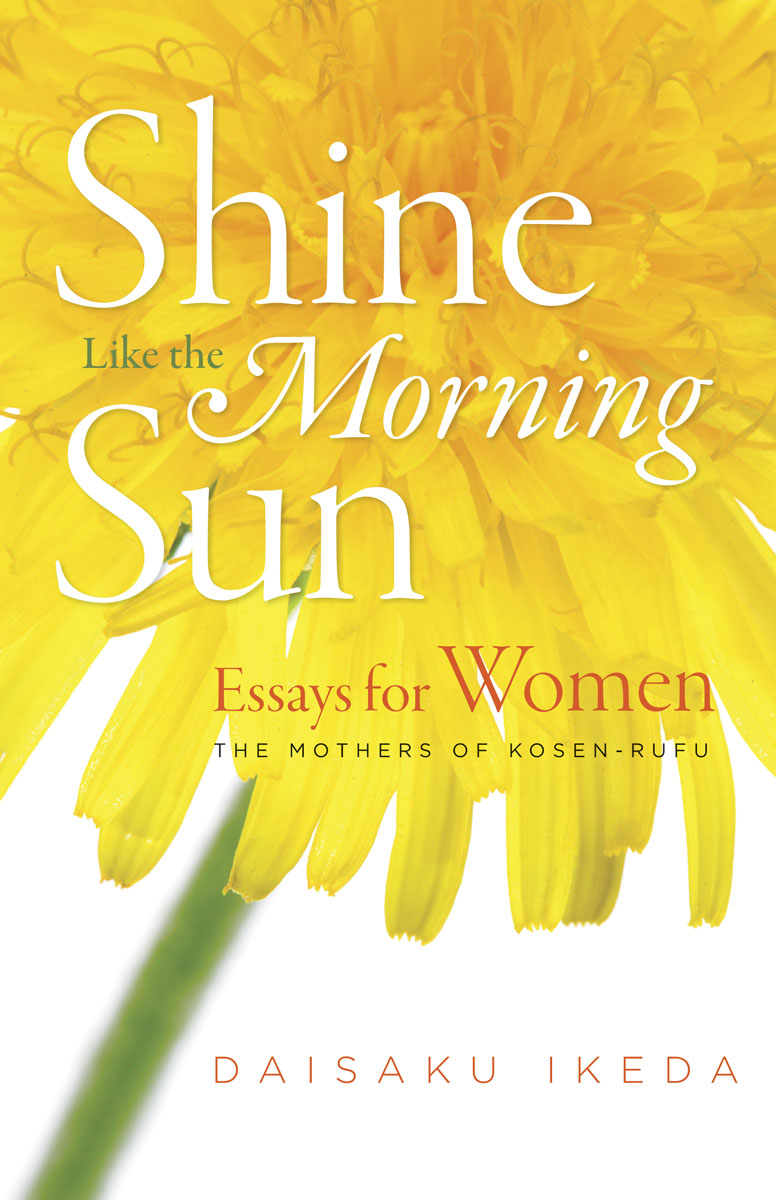 You can find the Bookstore's complete catalogue of books in English, French and other languages, as well as prayer beads, incense, Buddhist altars, accessories, gongyo books and gift items at https://sgicanada.myshopify.com/
We hope you found this newsletter beneficial. Please email your questions or comments to contact@sgicanada.org. Please note that the next SGI Canada Newsletter will appear on February 4, 2022. See you then!